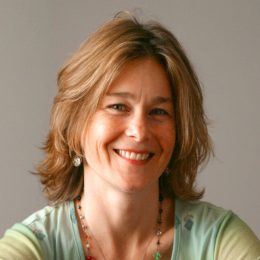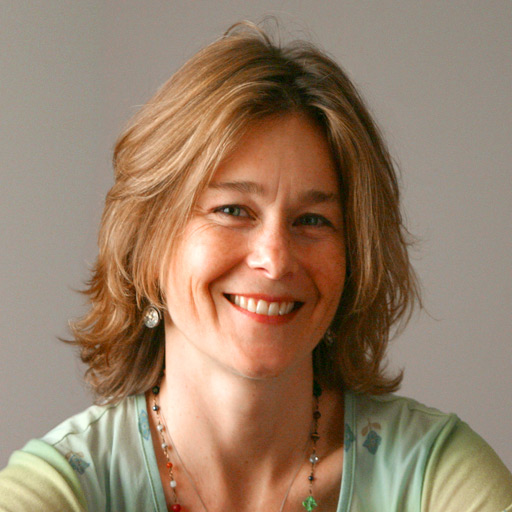 Kelly Rothe, DO
Kelly Rothe, DO Family Physician 
Practice Areas
2003—Present
Mountain Medical Arts PLLC, A Private Practice established as a National Health Service Corp's underserved health clinic by Dr. Rothe. My vision remains a continuous evolving community resource, a comprehensive family practice integrating osteopathic, behavioral, emotional, spiritual and nutritional modalities. In 2008 I hired PA-C Malinda Achard who practiced at MMA until 2018. I continue to supervise her at her own Vital Roots in Asheville. In 2009 my husband Jeff Polgar MD joined MMA from our local hospital after a large merger took us local doctors out of the decision making process for hospital change. He also came to Yancey County under the NHSC. In 2015, after much consideration, we pulled out of the insurance paradigm and converted to a Direct Primary Care practice, focused on – as it reads- patient care. Dr. Polgar and I run the office together with a wonderful staff and lower overhead. We have fallen in love with medicine again In 2018 we hired his brother, Jonathan Polgar PA-C, see his resume for the wonder he brings, along with his wife, Jenn. returninghomehealing.com
7/2003—12/31/2014
Inpatient Medicine, Attending, Blue Ridge Regional Hospital, Spruce Pine, NC. I maintain my privileges, but only use them for outpatient orders, infusions, IVF, observation and coordination of inpatient care. We have good working relationships with Blue Ridge, and Mission Hospitals missionhealth.org for direct admissions and coordination of care with hospitalists and specialists.
2007—2015
Medical Director, Hospice of Mitchell County
2015—Present
Dr Rothe has served as medical director, associate medical director integrative palliative care consultations and face to face visits for fifteen years for our surrounding counties through hospiceblueridge.com when Hospice of Mitchell County expanded to this.
2007—10/11/13
Child Medical Evaluations, Ally's House, Yancey County Child Advocacy Center. Together with DSS and the Yancey County Sheriff Department, we volunteered our time to found a Child Advocacy Center that served four counties for many years. When it became sustainable, southmountain.org assumed management and I resigned when they found an experienced replacement.
2003–Present
Nursing Home Care, Brian Center Health and Rehabilitation Skilled Nursing Facility, Spruce Pine, NC, and Brookside now Smoky Ridge in Burnsville NC and other local assisted living facilities.
2004—2018
Doc House Sublet space to acupuncturists, massage therapists, mental health therapists, donate space to community organizations like Carolina Literary Festival, Airbnb for out of town individual medical consults coordinating myriad treatments.
2019
Cottage on the Square: We converted this building into an Airbnb where we will do retreat healing Airbnb experiences airbnb.com
Board Certifications/Licensure/Credentials
2015
Passed Integrative Medicine Boards
November 2010 Board Certified in Hospice and Palliative Care, required every ten years
2007, 2010, 2013
Certification in Child Abuse and Neglect
April 2004—Present
DEA License, renews every three years
2003—Present
Physician Privileges at Blue Ridge Regional Hospital, Spruce Pine, NC
2003—Present
Board Certified in Family Practice Medicine, last recertification 4/2013
2003—Present
North Carolina Medical License to practice Medicine and Surgery renews annually
June 2000-April 2003 Moonlighting Privileges, Emergency Room Physician, Highland Hospital Rochester, NY
October 2000-May 2003 New York State Medical License to practice Medicine and Surgery
Education
2000–2003
Family Medicine Residency, University of Rochester, New York
1995—1999
Doctor of Osteopathic Medicine, Oklahoma State University, College of Osteopathic Medicine, Tulsa Oklahoma
1987—1990
Bachelor of Science, Pre-medical student, Cornell University
Ithaca, New York
1986—1987
Culinary Arts, Johnson and Wales University, Providence, Rhode Island
1986
Finger Lakes Community College, Canandaigua, NY
1987
Marcus Whitman High School NY
Continuing Education
2004—Present
Writing Workshops including The Duke Creative Writers' Workshop, Great Smokies Writing Program UNC, numerous classes and private study with abigaildewitt.com, and www.kateyschultz.com.
2007—Present
Hospice and Palliative Care, ongoing CME
2007—2015
Child Abuse and Neglect, ongoing CME
2003—Present
Family Practice Medicine, ongoing CME 300 every three years see AAFP/ABFM sites for log of courses
2011
iMosaic Conference bringing together American Holistic Medical Association (AHMA), American College for Advancement in Medicine (ACAM), American Academy of Environmental Medicine (AAEM) and International College of Integrative Medicine (ICIM)
2013
Addiction Medicine Conference, Asheville NC
2003–2015
Psychotherapy Evaluation and Management with mentor Dr. David Sperber, University of Rochester, New York
2003–2014
Advanced Cardiac and Basic Life Support
October 2001
Osteopathy in the Cranial Field, advanced training, 22-hour CME, Biddeford, Maine
July 1999
Certified Yoga Instructor, White Lotus Yoga Foundation, Santa Barbara, California
1999
Licensed Massage Therapist, instructor and therapist, Tulsa, Oklahoma
May 1999
Basic Longevity, American College for Advancement in Medicine Spring
Conference, Orlando, Florida
June 1998
Osteopathy in the Cranial Field, Cranial Academy 40-hour CME, San Diego, CA
April 1997
Osteopathy in the Cranial Field, Southerland Cranial Teaching Foundation
40-hour CME, Long Island, NY
Teaching Experience
2010—Present
Established Mountain Edible Arts through WWOOFUSA.org to mentor individuals interested in organic sustainable farming
2003—Present
MAHEC and UNC Chapel Hill Medical Students and Residents
2003—Present
Various school programs through the public schools, Tar Wars, County health and wellness fairs etc
1995—Present
Personal and Group Yoga Instructor, specializing in Iyengar and Vinyasa Hatha
Yoga, mentors Ganga White and Tracy Rich
2000—2001
Canandaigua City Schools, substitute teacher in math and science
1996–1999
Teaching Assistant, Department of Family Practice, Manual therapy and Osteopathy in the Cranial Field at OSU-COM, Tulsa, OK, mentor Kenneth Graham, DO
1989–1990
Teaching Assistant, Biology, Department of Biological Sciences, Cornell
University, Supervisor, Dr. Carol McFadden
Community Wellness Outreach, Publications, Awards and Honors
April 21st 2018
The whole series is interesting but my actual interview is about 14 seconds in bbc.co.uk
October 26th 2017
February 22nd 2017
May 2003
Guest speaker, YMCA Canandaigua NY "Keeping Your Mind Working" lecture series for the elderly
June 2003
Honorary speaker, "Preventing and Controlling Asthma," National Conference on Asthma
2003, Meeting the Challenge of Healthy People 2010, Washington DC, National Heart, Blood and Lung Institute
November 2002
Guest Speaker, "Grief" Palliative Care Series, Strong Memorial Hospital
April 2002
Guest speaker, University of Rochester Medical School, Complementary and Alternative
Medicine Conference
1999
Honorary speaker, American Lung Association 2nd Annual Asthma and Lung Disease Research Dinner
1997
Travel/Tuition Scholarship for a 40-hour Cranial Osteopathy course granted by the Sutherland Cranial Teaching Foundation, Long Island, NY
1996
Travel Scholarship to the College on Problems of Drug Dependence annual conference, Puerto Rico
1995
Travel scholarship for a poster presentation at the International Narcotics Research Conference in St. Andrews, Scotland
1994
Research grant to explore the tolerance, dependence, withdrawal and analgesic effects of various opioids using an amphibian model, awarded by Gardner Industries, OK
1987–1990
Academic scholarship from the Cornell Tradition
Research Experience
1993–1996
Oklahoma State University College of Osteopathic Medicine, Department of Physiology and Pharmacology: Molecular and Behavioral Studies in Opioid Expression and Tolerance in Amphibians, Supervisor, Dr. Craig Stevens
1990–1992
Research Assistant, Department of Neuroscience: Molecular and Genetic Research in Cell Adhesion Molecules and Transcription factors in Neural Development and Degeneration, Supervisors, Dr. Stuart Lipton and Dr. Dana Leifer
1988 – 1990
Research Assistant, Department of Biopsychology, Cornell University, Neuro-anatomic Analyzation of Thalamo-ablation Studies on Neuronal Migration Patterns in Rodents, Supervisors, Dr. Martha Windrem, Dr. Barbara Finlay
1986
Research Assistant, Department of Psychology, Cornell University, Molecular Studies on a Sexually Dimorphic Acetylcholine Receptor in Mice, Supervisor, Dr. Tom Podleski