COVID-19 and Mountain Medical Arts
We recognize and extend support for the personal and economic impact that COVID-19 and its international response has caused you. Many of you have reached out to us with questions, which we will address, but first we want to update you on our office policy for seeing patients. We need to ensure that our office does not spread this virus when it hits our county.
If you are sick:
Call the office. We remain available 24 hours a day to help you. If we decide that you need to be seen in person, we will give you a time, and come out to your car, appropriately protected, to see you. So far we have been able to handle most visits, without complication, by phone, facetime or skype.
1. During regular office hours call 828-678-9352 and a nurse will be answering the phones or responding to your voice messages as usual.
2.The after-hours number is 828-675-6868. This number is also recorded on our answering machine evenings and week-ends. DO NOT USE THIS NUMBER DURING OFFICE HOURS, IT BYPASSES THE NURSES AND GOES DIRECTLY TO OUR CELL PHONES, INTERRUPTING OTHER PATIENTS.
Follow-up and well visits will be done virtually via phone, facetime or skype. We may not be able to tell the difference between spring allergies and illness, so had to make this difficult decision.
At this point it is not safe to assume you know if you have had contact with someone infected. The incubation period before symptoms develop can be up to fourteen days. We appreciate you helping us honor the international safety measures recommended at this time.
If you want to reschedule an in-person appointment, our nurses will put you on the schedule starting three months out. We may be able resume our normal flow earlier, or it may be delayed further, as the infection curve flattens. This remains the global goal, to avoid burdening hospitals who will have to follow strict protocols for who can be intubated, who gets oxygen, etc., for that high risk population.
At home, continue to follow basic precautions:
1. Vigorous handwashing for a full twenty seconds, including under your nails, with hot water and soap, many times a day, before leaving your home, and after any contact outside your home. Use hand sanitizer if a sink is not available – This is not a replacement for good handwashing!
2. Clean frequently touched surfaces daily, more often if you have visitors or numerous people living in your home.
3. Wear a mask if you are sick or caring for someone who is.
4. Avoid contact with anyone who has been travelling, or otherwise may have had exposure to the virus (health care workers etc.) or self-quarantine your whole family for fourteen days after they arrive home.
If you need to come inside the office, we will follow a stricter protocol:
1. Use the handrail outside only if you need to.
2. Use elbows or clean fabric to turn the front door latch (we have strung the screen door open)
3. Chairs have been removed from the waiting room. Stand until you are directed to a room. If you cannot stand, we should see you in your car, at least until your room is available.
4. Keep your hands together. You will sit on the exam table which has been cleaned. We will not be using sheets or pillows.
5. After you are seen, doors will be opened for you. Please refrain from touching anything.
6. We will be wearing cloth masks over our N95 masks, and we will place a cloth mask on you. We thank Joy Booth, Karen Head and Juanita Brown who among others are organizing and making these double layer cloth masks for our local first responders. They do not meet guidelines for preventing transmission, but combined with above parameters will help diminish droplet exposure. You can make a donation to cover materials, and you can run them through your washer in hot water and detergent to reuse.
Coronavirus Office Policy Safety and Treatment Suggestions
This is a rapidly evolving situation. For now, our intention is to have the office open as usual for well visits and follow up visits. However, we honor any patient's desire to reschedule their regular appointments to a later date.
Our intention for sick visits is more complex. We do not want to bring illness into the office and yet we do not want to turn away people with illness – including, but not limited to coronavirus. Our request is that you call for an appointment if you have fever and cold-like symptoms and feel you should be seen. We will make efforts to see you in your car in the parking lot, so as to minimize illness in the office. This is especially important for children. We want to care for kids, and we recognize that they may not be able to refrain from touching many surfaces while inside. Please give us the chance to see your child in the car or on the porch. We also may be able to do some appointments via phone, FaceTime or Skype.
We are tripling our efforts at sterilizing the doorknobs, chairs, equipment, surfaces, etc. in the office. We ask your help as well to help us keep the office safe in this uncertain time. In short, help us please by keeping fevers, sneezing, coughs, and mucous outside the building.
Here's what you should know and consider:
Corona Virus – 19, CV19, COVID-19 What do you need to know?
The goal of the CDC is now to slow the rate of infection so that our elderly and people with lung disease don't overwhelm ICUs and our hospitals' ability to offer services to that population if needed.
There are standard precautions we should all follow: keep well rested, eat healthy food, stay out of crowds, wash your hands, face and surfaces regularly, use saline to clean your nose, don't share drinks, food, utensils towels etc. Choose less busy times to visit the grocery store, clean well after including washing clothes. Don't attend church or meetings if you have had a potential exposure.
This corona RNA virus causes an inflammatory lung reaction that can be especially dangerous to those with a history of lung disease. In this population I recommend starting a supplement with quercetin and N-acetylcysteine (NAC) now. If any lung symptoms develop, call your doctor. Consider nebulized N-acetylcysteine or prescription Mucomyst to improve lung immunity in addition to any antibiotics for bacterial infection or inhalers that may be recommended. In the healthy population this virus is most likely to present like a bad cold, with fevers up to 104, alleviated by Tylenol and ibuprofen, staying well hydrated, and the supplements listed later on the page.
The virus enters the nose or mouth through contact and air droplets.
Wash hands and face whenever in public, irrigate nose with saline or colloidal silver spray 50 ppm. To do this effectively, spray up the nose and into the posterior pharynx by inhaling to the back of the throat, then swallow or spit out – this washes viruses and pollens out, to keep the initial entry point healthy and free of disease or inflammation. You can sterilize and refill bottles with colloidal silver 10-100 ppm or saline (1/8 teaspoon non-iodized salt per cup of sterilized or distilled water), you can also mix 2 grams NAC (available at Burnsville Health and Nutrition or through our Fullscripts account) in 10ml to improve the nasal mucosa immunity.
If you have been in a public situation where there may be people who have traveled and been exposed to the virus:
Quarantine yourself
Even without symptoms if you can. This virus has a 14 day incubation period before symptoms develop. Consider this an opportunity to pray, contemplate, start a creative practice, do self-care, consider new health and wellness goals, read, work from home, write letters etc. Don't share dishes, towels, bedding. Wipe down touch surfaces like doorknobs, keyboards, counters, toilets and phones. Includes caution with pet contact, it is possible they can get this virus. This also includes going to the doctor – call your doctor to make sure you do not need to be seen, ask their protocol for seeing people at risk, but DO NOT expose medical personal or patients in an office or hospital if you have symptoms or are at risk. If you cannot quarantine yourself, do not touch or hug people or touch surfaces.
There are a limited number of test swabs available to confirm this diagnosis, all institutions performing testing have a strict protocol to follow.
DO NOT expect you will be able to get this test, anywhere, it must be reserved for very ill people or known contacts of infected patients for the foreseeable future.
EVERYONE
Take care of your immune system:
Make sure you are sleeping well
Get daily exercise and/or joyful movement
Surround yourself with a loving community who supports you. Stress impairs your immune system
Eat a whole food diet with lots of plants. Avoid flour, sugar, preservatives, fast food, soda etc.
Drink 3 L or 60-80 ounces of clean water, herbal teas, and diluted antioxidant juices a day to keep hydrated.
Have a regular spiritual or creative practice.
Use the standard hygiene precautions above.
Our best herbal recommendations to prevent and treat coronavirus are quercetin and epigallocatechin gallate which are found in green tea, and numerous supplements, so you may want to have these on hand: Sinuplex, Aller-C or AllerDHQ blends. These are also excellent for allergies. Elderberry (or Gaia respiratory defense) decreases viral load of other viruses so can use to prevent other infections, but if you think you actually have coronavirus stop this as it can increase the cytokine storm of this disease and cause secondary inflammatory. Flax seed – grind into cereals, stirfries, healthy oils (avocado, olive, seed and nut oils), ideal bowel health which may require addition of pre and probiotics with fiber (Pure Lean fiber and probiotic powder and maybe biotagen). Consider MYCOSHIELD throat spray as antiviral when in public. Consider also making an apple cider vinegar tincture with any of these and putting a tsp daily in water or on salads: citrus peel (orange, lemon), oregano, garlic, ginger.
Frequently asked questions:
1. Symptoms of COVID-19:
Fever
Cough
Shortness of breath
Some people also experience fatigue, headaches, nausea or diarrhea.
Keep in mind, 80 % of the cases for this coronavirus seem to be mild, according to the World Health Organization, just like the many coronaviruses you have been exposed to every year since you were born, and have caused those annoying colds you know so well.
BUT, may be moderate to severe, especially if you are elderly, have lung disease or other immune compromise, causing pneumonia or inflammatory lung reactions that can be fatal. Inhalers, oxygen, antibiotics for opportunistic co-infections or nebulized medications can help. If these are not adequately controlling shortness of breath, or you have rapid development of severe shortness of breath, you should call EMS or go to the hospital immediately.
2. Can I be tested?
If you have fever and shortness of breath or cough and have had an exposure, the Yancey Health Department (682-6118), Mitchell Health Department (688-2371) or Blue Ridge Hospital or Mission, may be able to test you. No one is currently testing asymptomatic people whether or not they have had exposure to the virus. As of March 21st, we were informed the health department had very few tests left.
We have a few COVID-19 tests, FOR OUR PATIENTS ONLY, but are reserving them for when the virus hits our county. EVEN THEN, WE WILL ONLY TEST THOSE PATEINTS AT RISK FOR SEVERE SYMPTOMS, THAT CANNOT BE MANAGED AT HOME WITH THE ABOVE INTERVENTIONS, AND MAY REQUIRE HOSPITALIZATION. Do not ask us to be tested, WE will determine who needs to be tested. This is the only way we can make sure we know what we are treating in those at risk for SERIOUS complications.
We can still test for other infections. For example last week we diagnosed mycoplasma and rhinovirus in patients, which symptomatically look the same as COVID-19. This helped us change and guide treatment appropriately. We have not seen any flu in the last few weeks, but of course can test for that too.
3. What about a vaccine? Here's what we know and might expect:
Infections with simple cold coronaviruses seem to give a person some immunity until the next season
More severe forms of coronavirus that infect the lungs, like this one -whose official name is SARS_CoV-2, and is the third strain of coronavirus known to cause severe symptoms in humans, along with Middle East (2012) and Severe Acute (2003) respiratory syndrome, seem to lead to a slightly longer immunity. In the last two, antibody levels have been found many years after infection, but since those strains were quickly controlled (and we have not seen those strains again since) we don't know what that means for protection. At this point both of those infections were more severe, but less wide spread.
We know that other RNA/coronaviruses change- more often than infections we have long immunity vaccines for (polio, pneumococcal) but less often than the flu -which we have to make a new vaccine for annually (and sometimes the vaccine is not fully protective, as you know.) Another example is Pertussis vaccine, which gives you immunity for near five years, similar to getting the disease, and is also severe in children and elderly.
We are grateful to all of those people working to create a vaccine and will let you know when we know more.
In addition, zinc lozenges offer some mucosal protection, and medications like chlorpheniramine (antihistamines) have been found to decrease the inflammation leading to more severe symptoms.
We hope you can find the support you need to move away from fear and toward peace and a solidarity in this time of challenge, if not give us a call for ideas.
We encourage each of you to engage in life-affirming activities:
Garden
Walk
Be creative – listen to music, or learn to play an instrument, sing and dance!
There are many museums doing virtual tours for free, or get a free week trial and watch a Broadway musical.
Study something online.
Write letters to family or friends, by hand!
Eat fresh, whole foods. Avoid flour and sugar and alcohol. Support our local farmers – just ask if you need to know how to get these local fresh foods, efforts are underway to distribute throughout the county in a safe way.
The challenge of social distancing may also be an opportunity to know ourselves a little better, to know our world a little more intimately and to get closer to nature, or God.
We are hopeful that overcoming this time of crisis together, we will emerge a more unified people of our one world.
Blessings and Love to each of you,
Jeff Polgar, MD
Kelly Rothe, DO
Jonathan Polgar, PA-C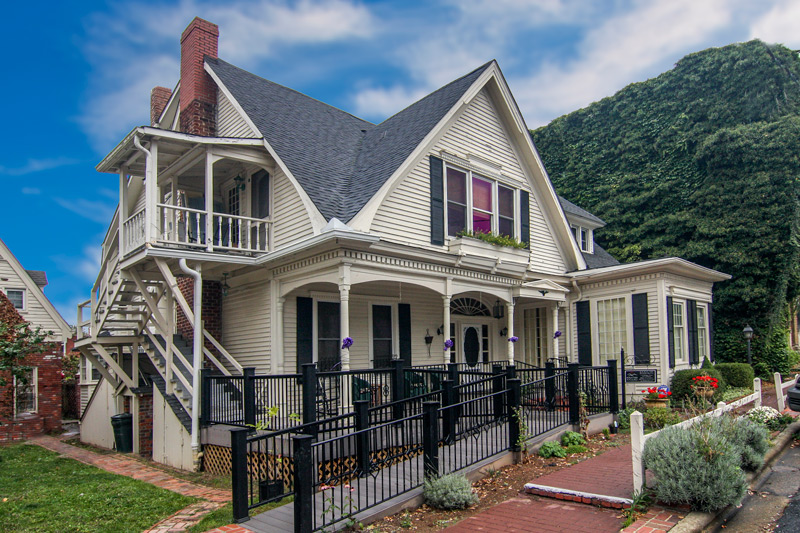 Mountain Medical Arts, PLLC
2 South Main Street
PO Box 1240
Burnsville, North Carolina, 28714
Hours: 8–5 Monday–Friday
Office: 828.678.9352
After Hours/Emergency: 828.678.9352
Fax: 877.505.4516
Email: doctor@mtnmedarts.com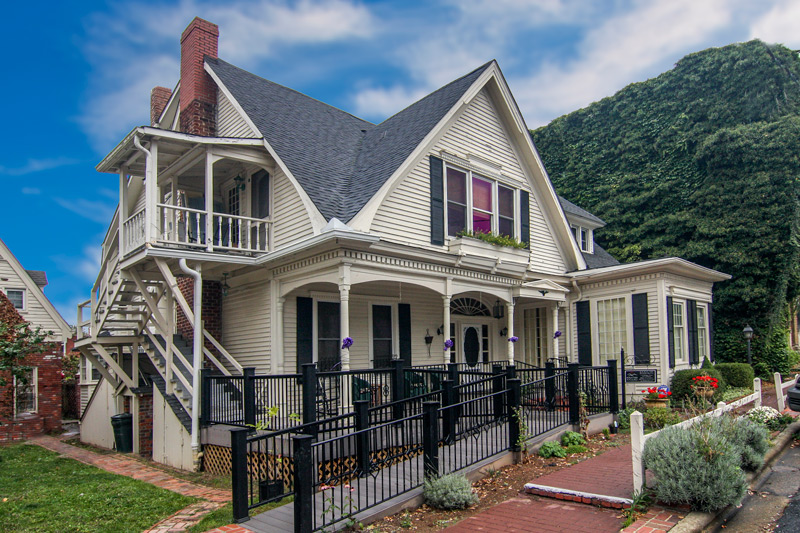 Mountain Medical Arts, PLLC
2 South Main Street
PO Box 1240
Burnsville, North Carolina, 28714
Hours: 8–5 Monday–Friday
Office: 828.678.9352
After Hours/Emergency: 828.678.9352
Fax: 877.505.4516
Email: doctor@mtnmedarts.com